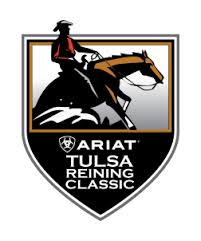 2013 Quarter Horse News Tulsa Reining Classic Stallion Service Auction ends August 30, 2013.
This auction includes great sires such as
Wimpys Little Step

Magnum Chic Dream
Smart Like Juice
Hollywoodstinseltown
and so many more
Click here to go to the online stallion auction.
Breedings are transferable to a mare owner who bids the highest amount for the breeding. The mare owner will be purchasing in full the breeding services of the stallion specified. The mare owner will be responsible to pay any and all charges/fees related to the execution of this contract – including vet fees, chute fees, mare care and other expenses. Quarter Horse News and/or Ariat Tulsa Reining Classic are not responsible for any costs, expenses and/or charges related to execution of breeding contract by the breeding facility.