Futurity Horses, Derby Horses, Finished Reining Horses for Sale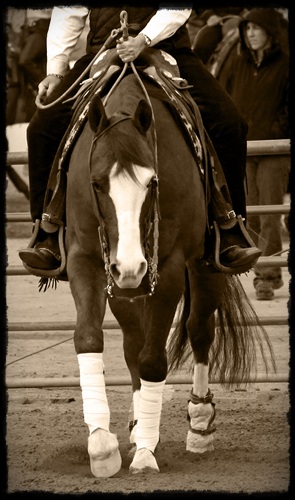 Reining Horses for Sale is pleased to offer the following reining horses for sale. The reining horses offered for sale include Prospects and Futurity Horses for sale, derby horses for sale, and finished reining horses for sale.
Please Contact Us if you are interested in advertising your reining horses for sale on our website.
We welcome you to sign up for our mailing list. You'll receive e-mail with reining horses recently listed for sale. Our list is completely confidential. You can unsubscribe from this list at any time if you would no longer like to receive information from us.
---
Reining horses for sale including futurity prospects, derby horses, finished reining horses, broodmares and stallions.
NRBC
RMRHA Stallion Stakes
Cinnabars Lil Whiz is a 2009 mare by NRHA Million Dollar Sire Conquistador Whiz. Her dam, Cinnabars Lil Star, has...
09/13/2016
Colorado
Total views: 86
Price: $ 0.00
Sneakin Moonshine is a beautiful palomino gelding by Cats Moonshine and out of Forever Going Steady (Steadys Dude x Tranquilla...
11/01/2014
Colorado
Total views: 851
Price: $ 35,000.00
Stylish Guns is a 2008 AQHA/APHA sorrel mare by NRHA Hall of Fame and 5 million dollar sire Colonels Smoking...
02/19/2013
Colorado
Total views: 2890
Price: $ 40,000.00
---
There are several ways to navigate the horses listed for sale:
Click on any of the categories to view all of the horses listed for sale in that category.
"Browse Horse Listings" – View all the horses listed for sale. This includes prospects and futurity horses for sale, derby horses for sale, and maturity (7 & up) finished reining horses for sale. You can limit your browsing to a specific category – derby horses, maturity horses, futurity horses.
"Search Horse Listings" – Search all listings based upon certain criteria, including a specific word or phrase, posted by a specific person, price, etc.
The "Recent Listings" pane on the right side of the page lists current reining horses for sale in all categories. This section will allow you to browse the most recent horses listed for sale on our website.
reininghorseforsale.com provides valuable information for all levels of reiners. The Reiners Reference contains links to important NRHA forms including the NRHA membership application, NRHA competition license, and the NRHA affiliate designation form. There are also links to the NRHA pattern book, NRHA show calendar, and the NRHA eligibility lists. The NRHA Affiliates section contains links to the NRHA affiliates in the United States. Use the Trainer Directory to find a reining horse trainer in your area.